55 "Alive"
55 "Alive" is a ministry dedicated to serving those adults 55 & older in our church & community. We host a monthly event focusing on fellowship, community and building solid, healthy relationships with other Sr. Adults. We have fun, we eat good food and we travel to places that appeal to our interests in and outside our state. We enjoy great restaurants, good entertainment, dinner cruises, movie nights, cookouts, and board game parties.
In 2020, we hope to get involved in service projects in our community as well!
Upcoming Events!
Der Dutchman
February 22, 2020 / Der Dutchman / Leaving the church @ 3:30 p.m.
$19.99 per person, includes the buffet, beverage, tax, tip, and dessert!
We have a reserved, private banquet room to enjoy the wonderful buffet
Pick up an Info-Flyer at the 55 Alive table.
Last day to Sign-Up is Wednesday, February 19th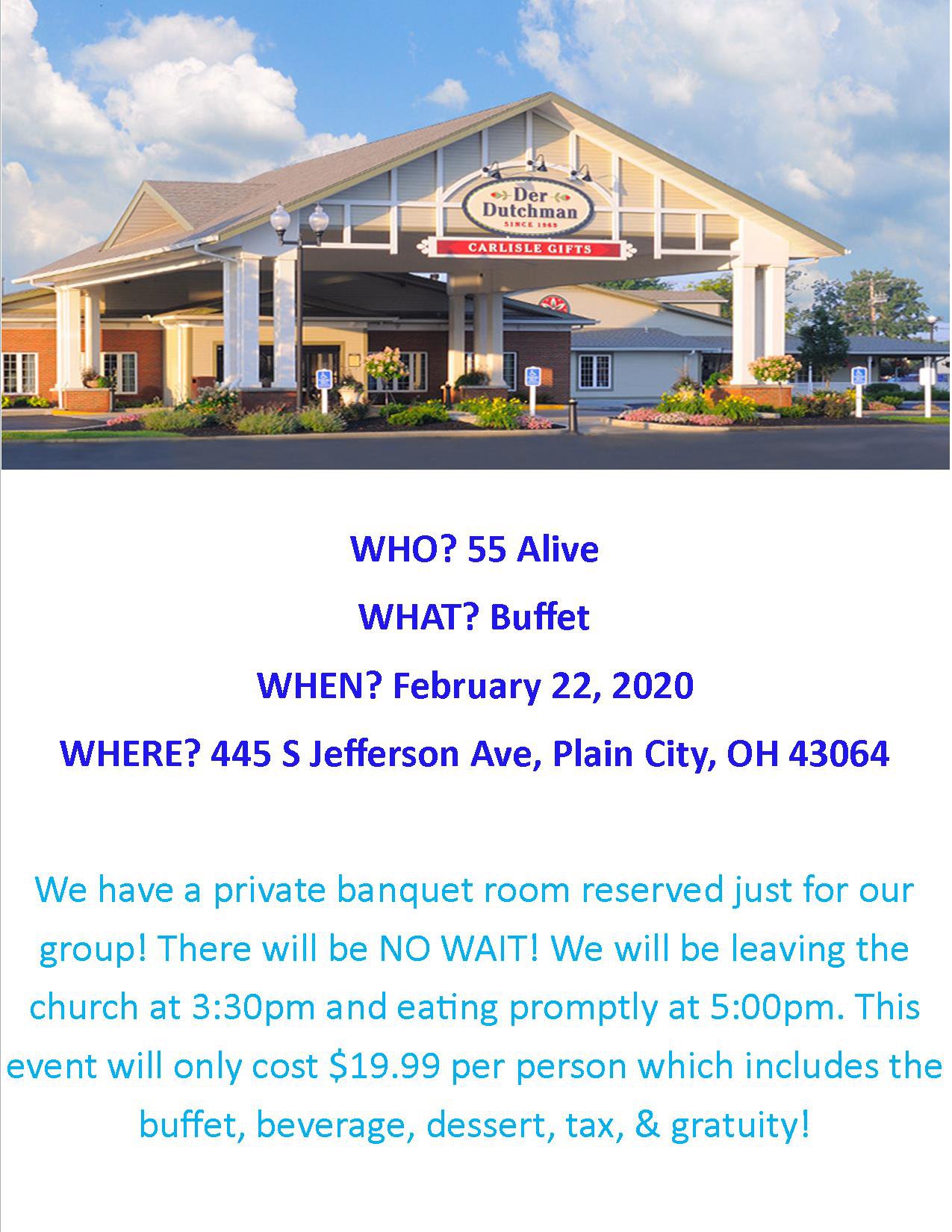 Movie Night & Dessert
March 28, 2020 / 5:30 p.m. at South Side / No Charge
Come enjoy the movie, The Note II, Taking A Chance On Love & Popcorn
After the movie we will have an assortment of your most loved home baked cookies from Two Scoops of Sugar!
Pick up an Info-Flyer at the 55 Alive table
Last day to Sign-Up is Wednesday, March 25th